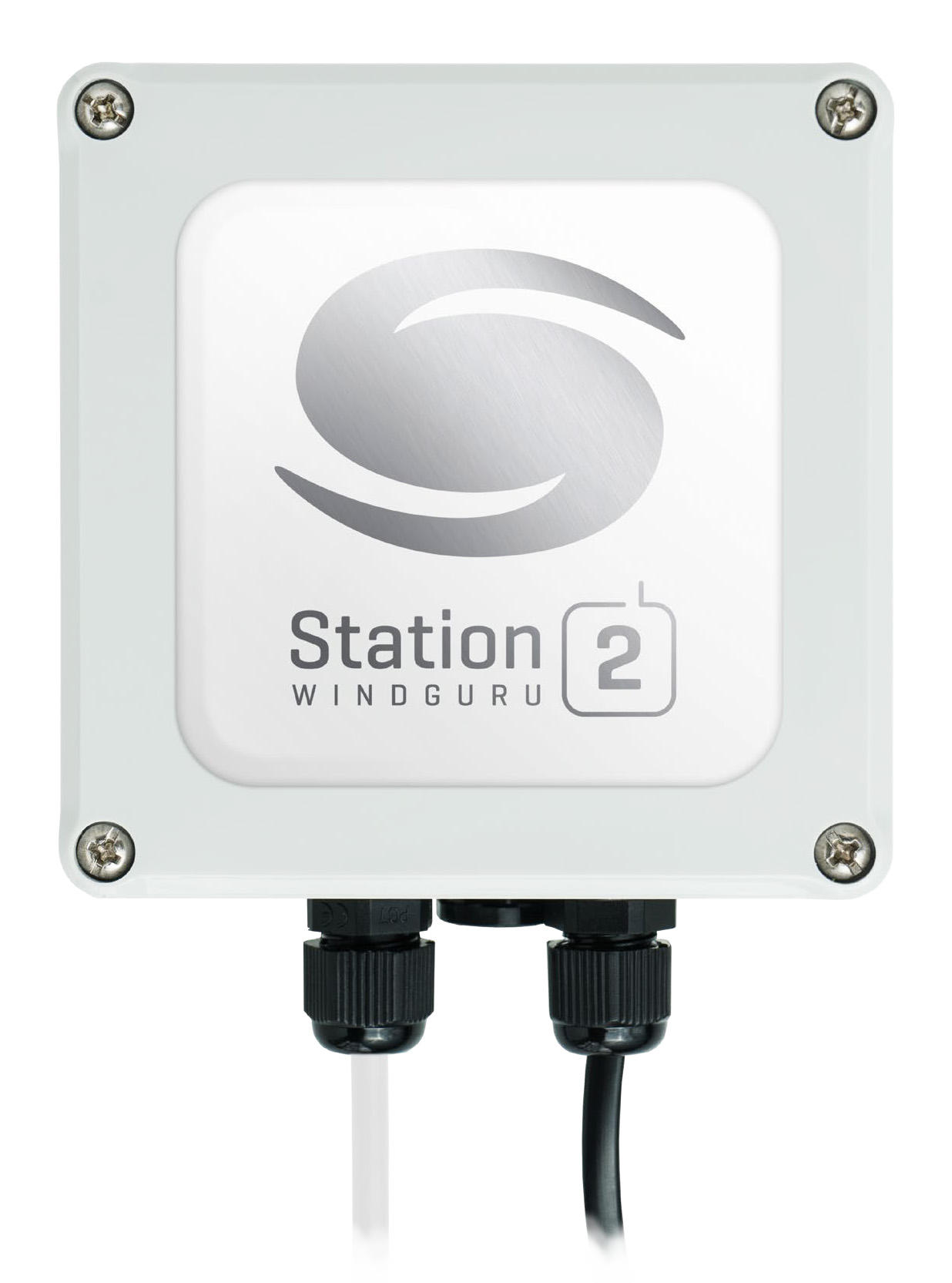 What is Windguru Station 2?
Windguru Station 2 is a unique wind station designed to measure & share live wind readings easily on the Internet (one minute data - avg, max, min). Data is processed by Windguru and available in real time / online. Temperature sensor included.
Windguru Station 2 - is a new enhanced version of our station.The experience with the first generation helped us to tune it and make even better product. We use a new polycarbonate case for higher durability and both receiver and transmitter units are now equipped with memories to cache the measured data and cover short internet or power outages.
Windguru Live - our all in one live wind & forecast widget, comes with the Station. Simply embed a truly live wind icon on your page!
BUY STATION 2
Windguru Station 2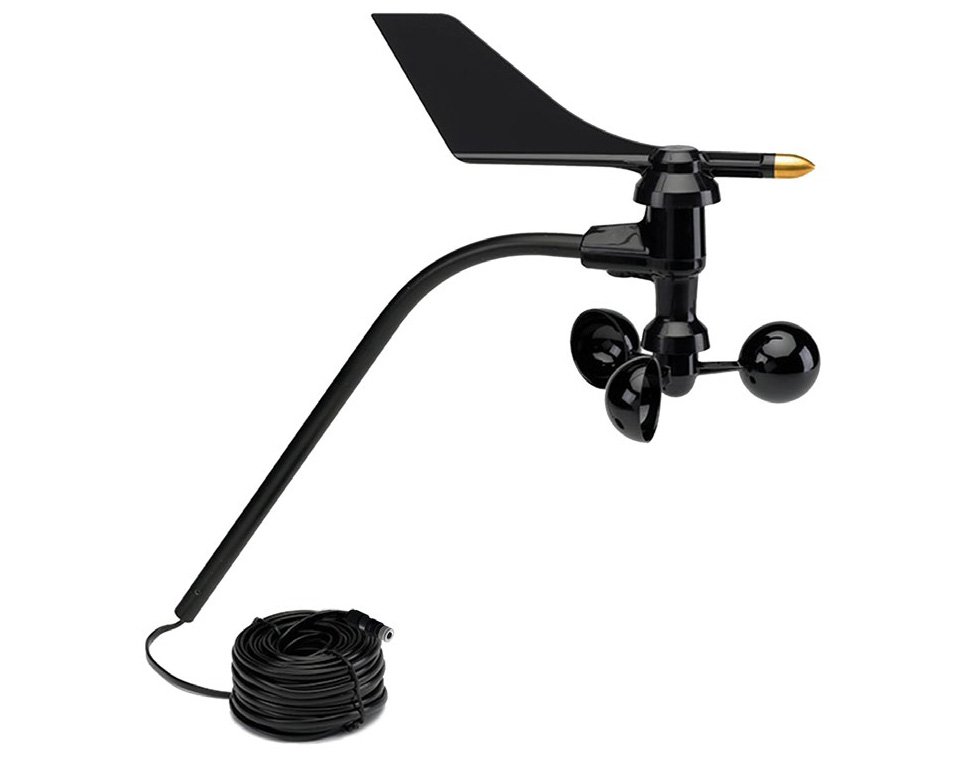 Anemometer
Durable Davis Anemometr for precise wind speed and direction measurements.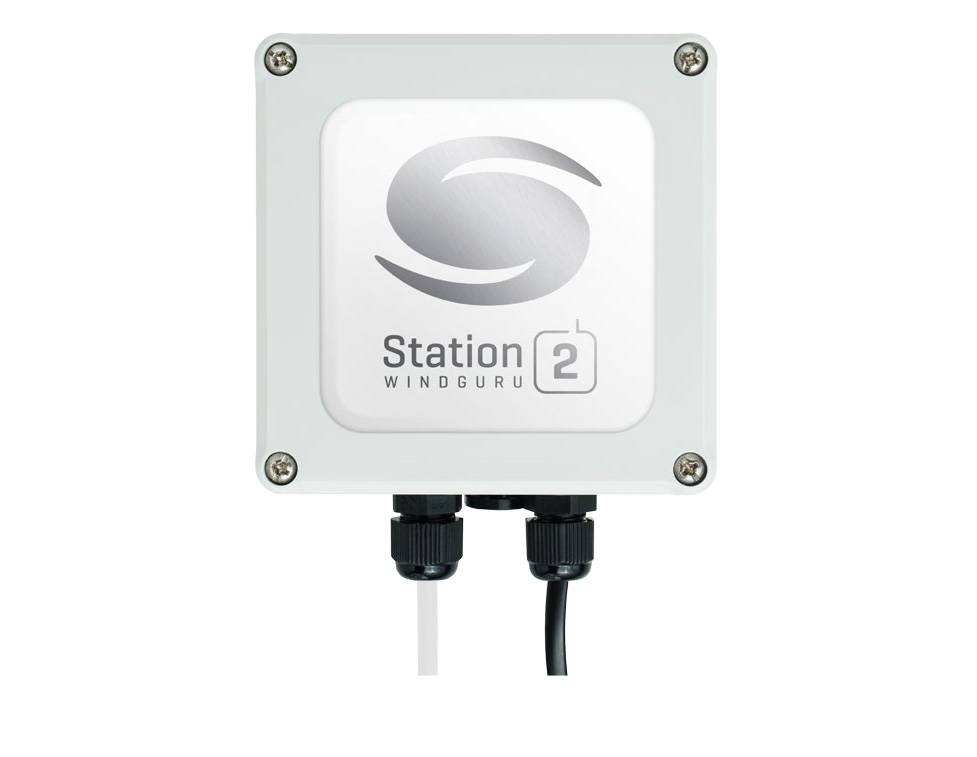 Transmitter
Sends wind readings from anemometer every minute. Wireless transmission up to 400 meters in an open area.
Equipped with data memory for 17 hours.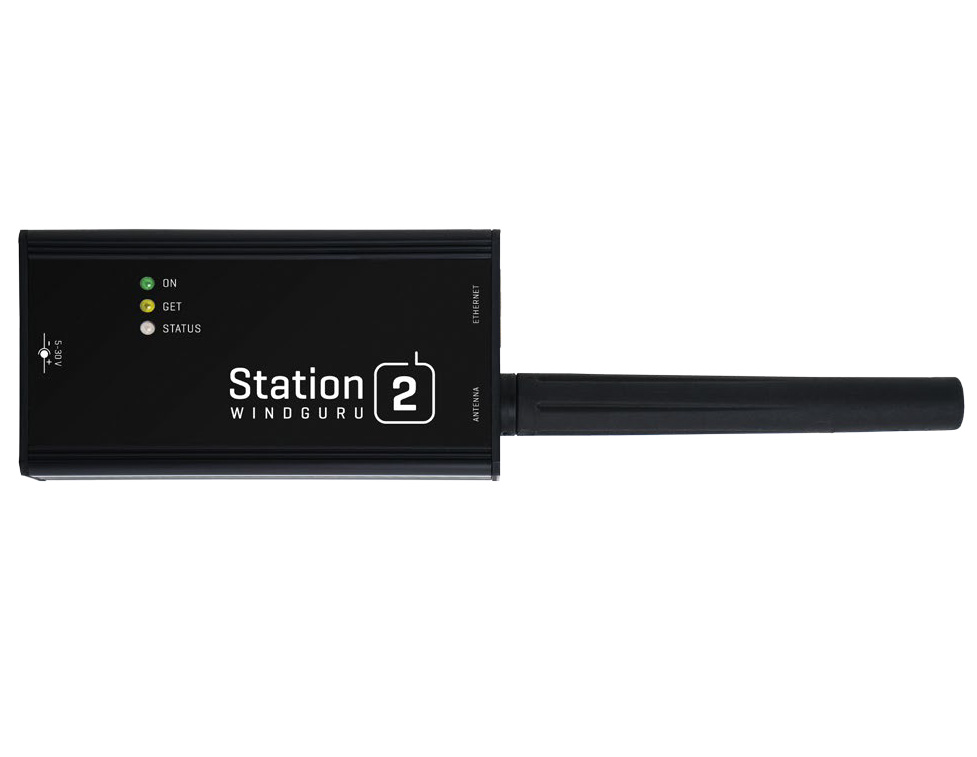 Receiver
Indoor unit to receive the data from the transmitter. Colour LEDs indicate receiving / sending of the data. Plug & Play. Internet and electricity required.
Data memory for 21 days.
How It Works
01
Measure & share Live wind – One minute data
02
Windguru data processing

03
Windguru Live Icon on your club webpage
04
Real time data available anytime, anywhere
Windguru Live Wind & Forecast
Windguru Live Icon
The Windguru Live Icon on your website. It's truly alive - the colour of the icon updates according to current wind continuously. Just click it and the detailed all in one weather info opens in a lightbox.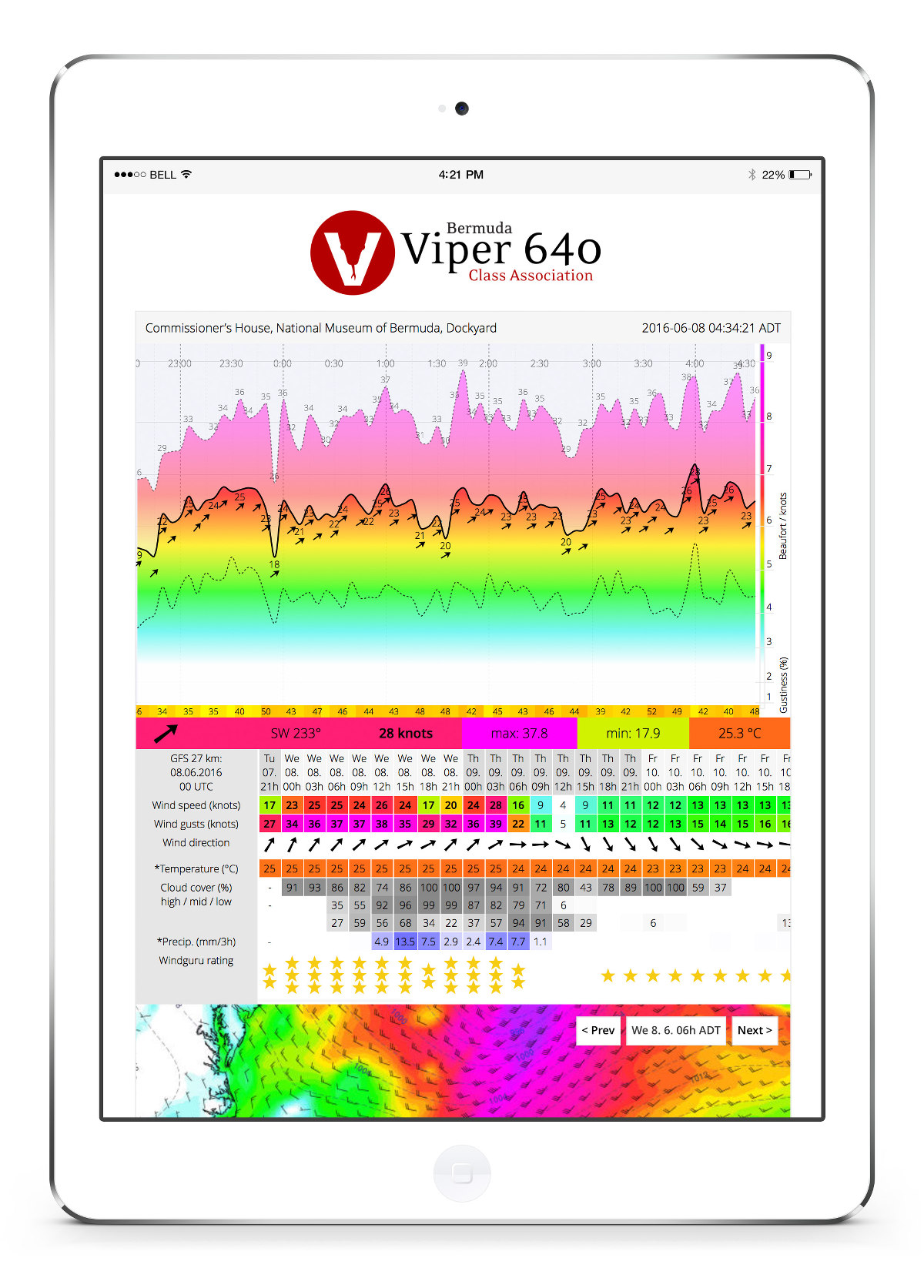 Live Wind Page & Windguru Directory
Live wind data is becoming more important for all of us, it is good to be in time for riding! Windguru users that are interested in wind conditions in your area will associate you with the spot. Station owner is presented on the live wind page. Small station logo will be visible on the Windguru main forecast page too. This marketing benefit is part of the service.
Windguru Directory
Windguru has around 1 million visits every day. Local businesses can now promote their services on the Windguru Spot Directory. Windguru users have access to local forecast and live wind conditions and local businesses are easier to find. Every local business / service from our directory will be visible on both Windguru main forecast and Live wind pages.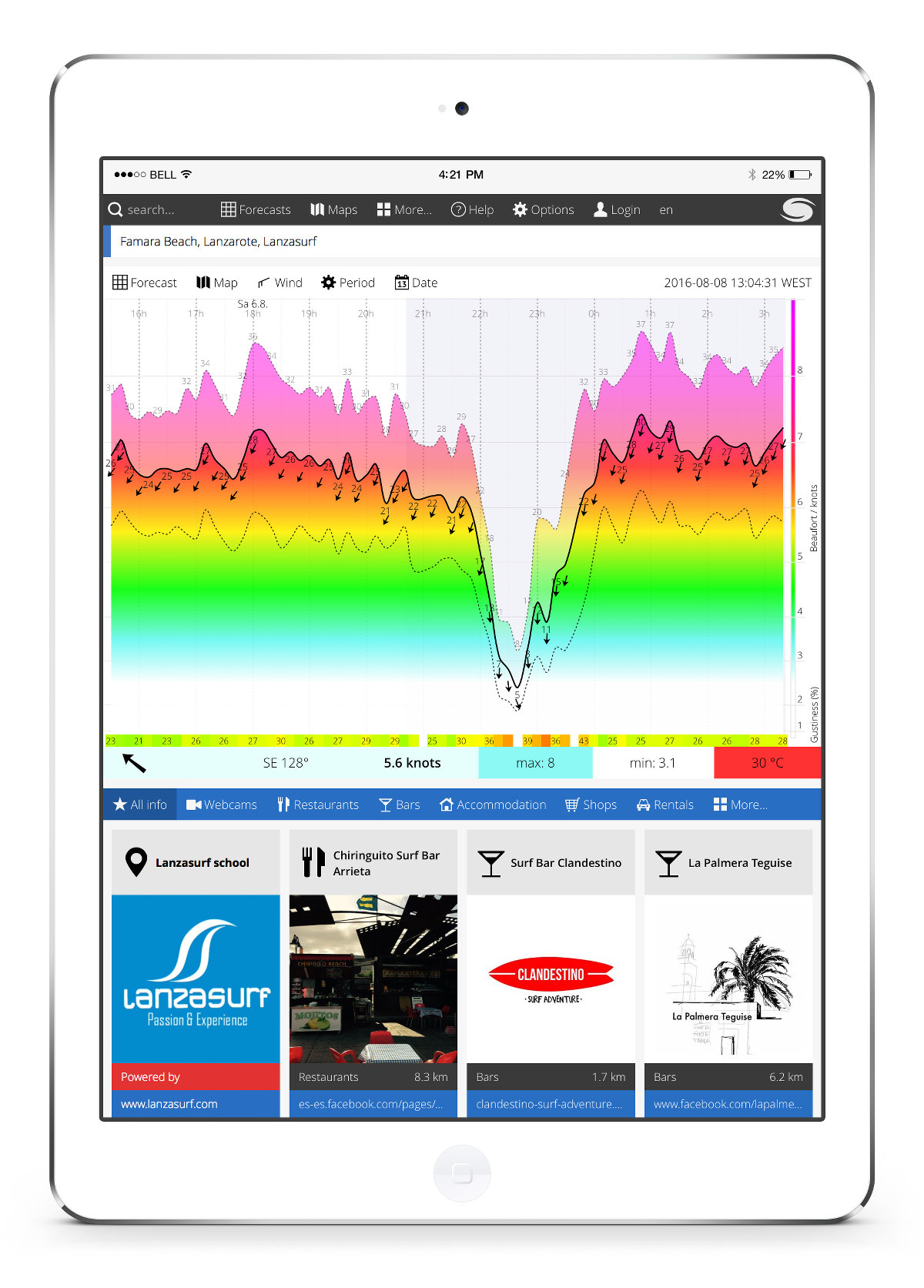 Costs & Benefits
Benefits
up to 400 meters wireless range
precise Davis anemometer
units equipped with data memory
real time / online readings
one minute data - avg, max, min
plug &amp play
Data stored on Windguru
Download data as CSV
API to work with your data
Windguru Live
truly live weather icon on your webpage
all in one weather widget
1 Windguru Pro account for free
Your logo on Windguru
Data available on any device
Windguru Station brochure (PDF)
Costs
€400 + VAT for complete package:
Station 2
Davis anemometer
temperature sensor
cables
Shipping: €20 (worldwide)
data transfers: approx 30 MB / month
minimum electricity consumption
transmitter battery lasts for 2 years, easy to replace
Warranty: 2 years on functioning
BUY STATION 2