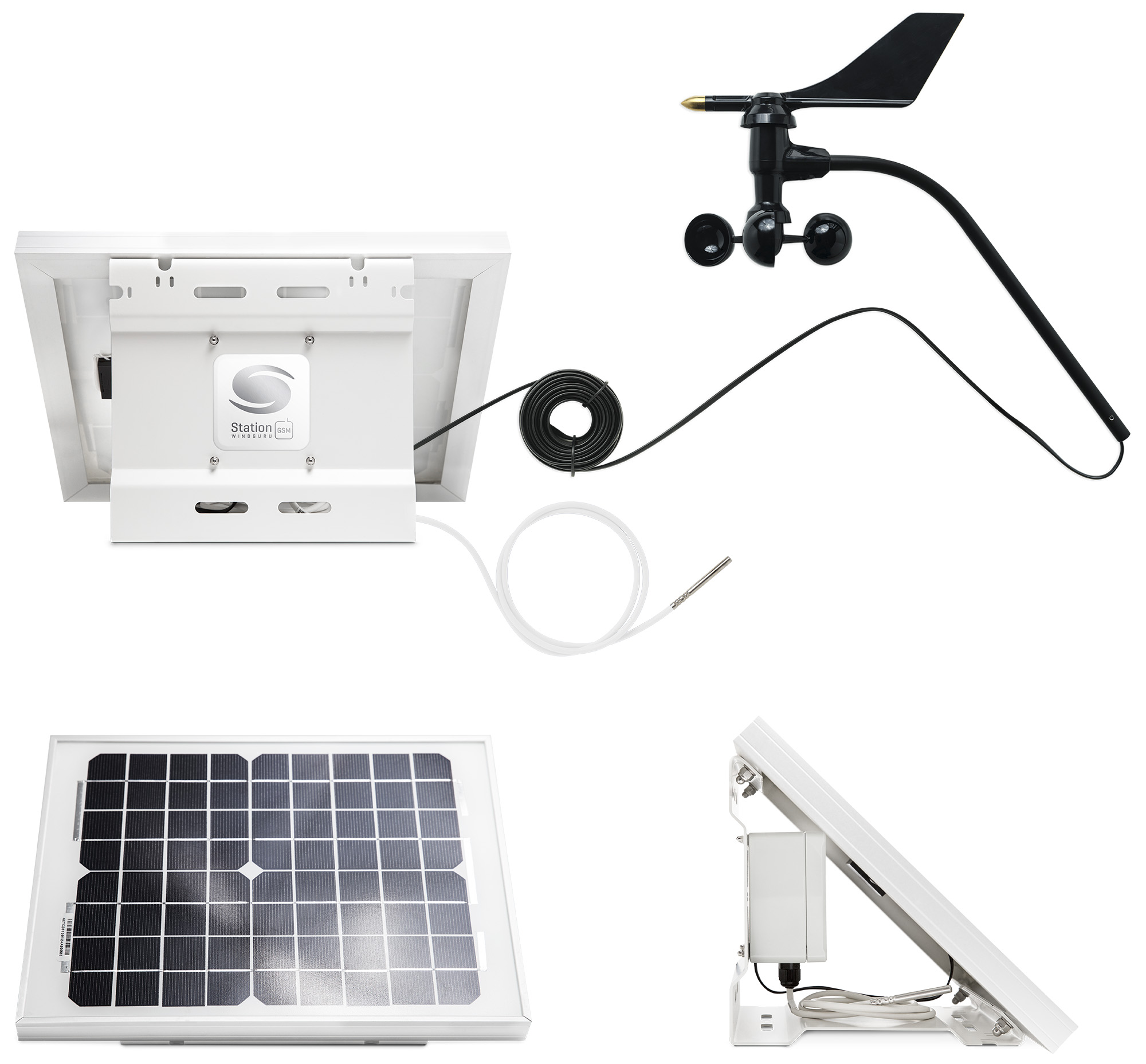 What is Windguru Station GSM?
Windguru Station GSM is a unique wind station designed to measure & share live wind readings easily on the Internet (one minute data - avg, max, min). Data is processed by Windguru and available in real time / online. Temperature sensor included.
Station is equipped with a rechargable battery powered by solar panel and data are sent over GSM network. This makes it fully autonomous, great for remote places where electricity and wired internet is not available.
Windguru Live - our all in one live wind & forecast widget, comes with the Station. Simply embed a truly live wind icon on your page!
BUY STATION GSM
Windguru Station GSM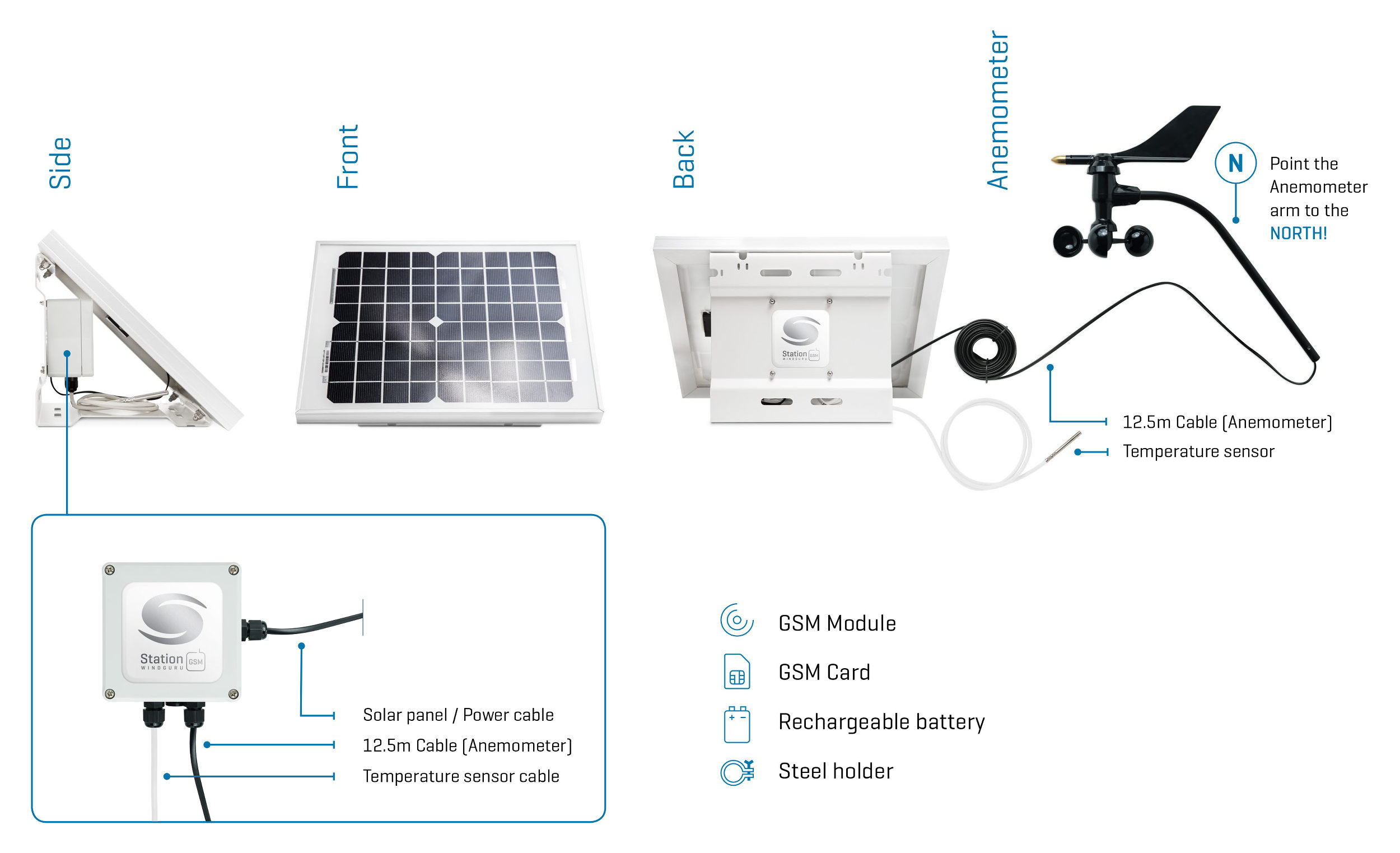 How It Works
01
Measure & share Live wind – One minute data
02
Windguru data processing

03
Windguru Live Icon on your club webpage
04
Real time data available anytime, anywhere
Windguru Live Wind & Forecast
Windguru Live Icon
The Windguru Live Icon on your website. It's truly alive - the colour of the icon updates according to current wind continuously. Just click it and the detailed all in one weather info opens in a lightbox.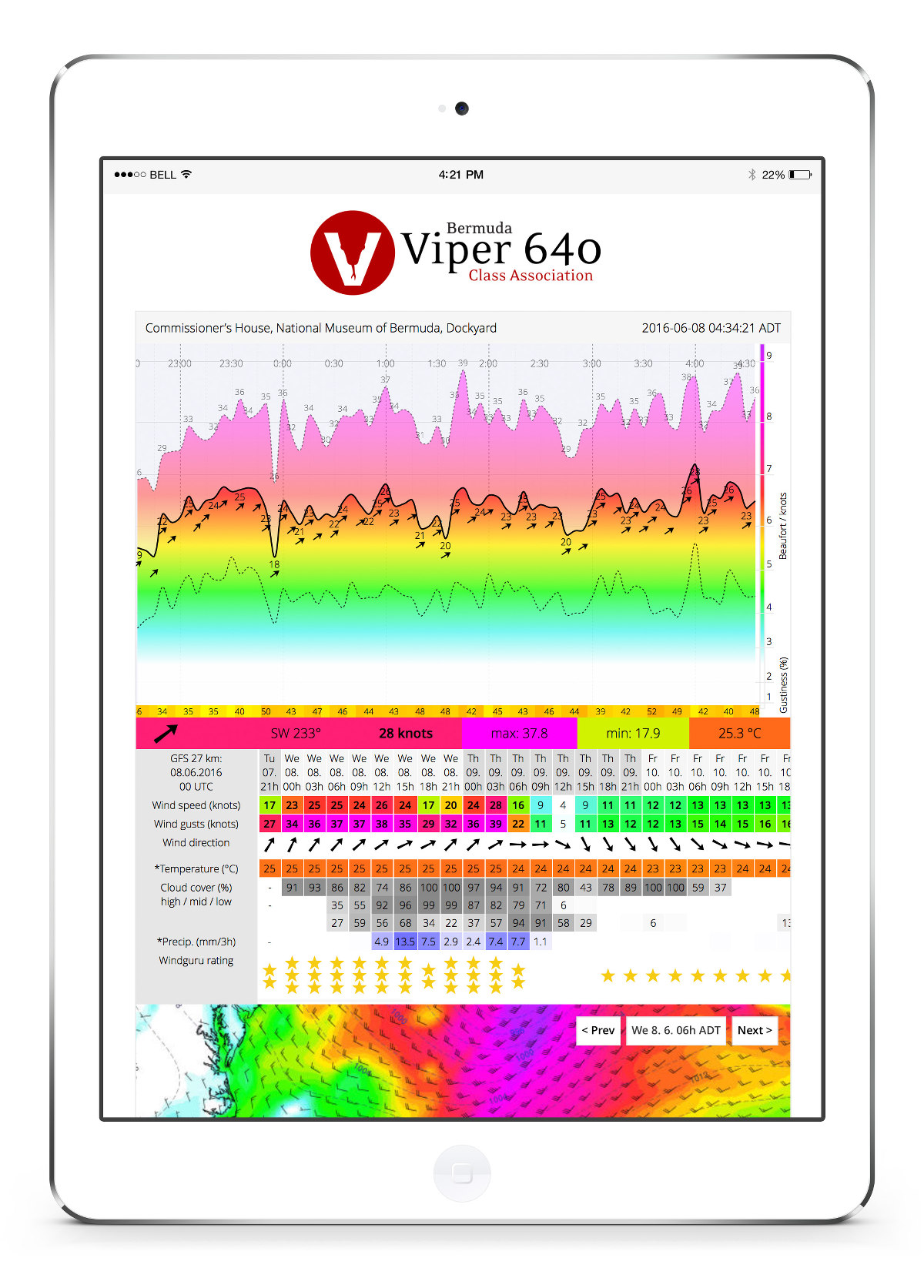 Live Wind Page & Windguru Directory
Live wind data is becoming more important for all of us, it is good to be in time for riding! Windguru users that are interested in wind conditions in your area will associate you with the spot. Station owner is presented on the live wind page. Small station logo will be visible on the Windguru main forecast page too. This marketing benefit is part of the service.
Windguru Directory
Windguru has around 1 million visits every day. Local businesses can now promote their services on the Windguru Spot Directory. Windguru users have access to local forecast and live wind conditions and local businesses are easier to find. Every local business / service from our directory will be visible on both Windguru main forecast and Live wind pages.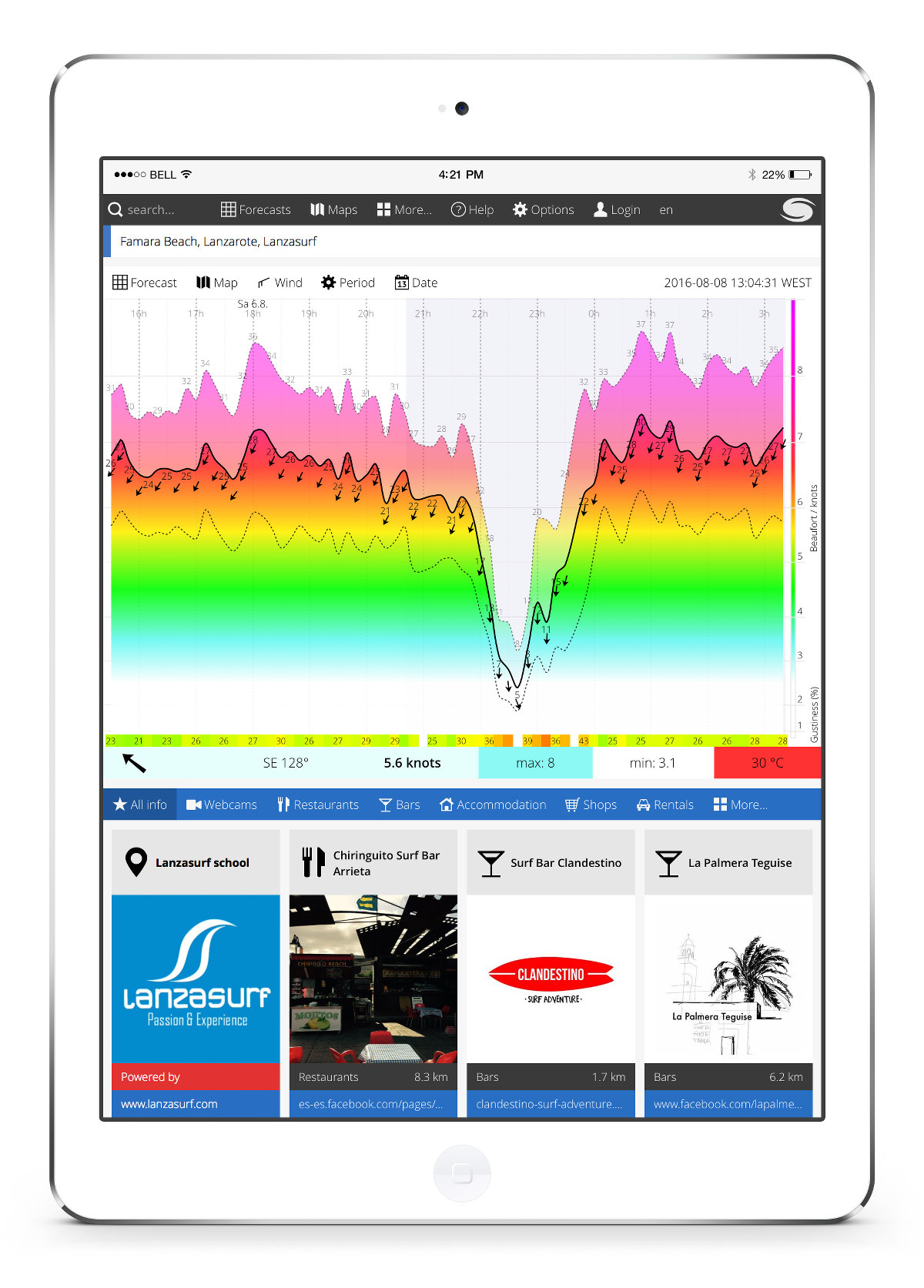 Costs & Benefits
Benefits
Autonomous station, works almost anywhere
great for remote places - requires GSM signal and sun only
precise Davis anemometer
real time / online readings
one minute data - avg, max, min
plug &amp play
Data stored on Windguru
Download data as CSV
API to work with your data
Windguru Live
truly live weather icon on your webpage
all in one weather widget
1 Windguru Pro account for free
Your logo on Windguru
Data available on any device
Costs
€500 + VAT for complete package:
GSM station
Davis anemometer
solar panel
steel holder
temperature sensor
prepaid SIM card to start (works in most countries, ask for details)
Shipping standard: €45 (EU) / €75 (outside EU)
Shipping FedEx: €120 (EU) / €200 (outside EU)
data transfers: approx 40 MB / month
Important! Station requires 2G mobile network and temperatures above 0 deg. C
Warranty: 2 years on functioning
BUY STATION GSM